Christmas Moments 2021
Unfortunately, the unthinkable has happened again: shows have to be postponed until next year.
We will only be able to carry out the small appearances until December 5, 2021.
All shows from December 10th on will be postponed to 2022 (or canceled). Information, new appointments, ticket changes, etc. on www.christmas-moments.de
Moore than Spice & Breaking Bread
David launched in 2020 his brand "Moore than Spice" with seasoning mixes and sauces. These will help you to cook along with David's recently published 1st cookbook "The Art of Breaking Bread"! Read on…
You can purchase products from Moore than Spice and the cookbook in the online shop. There, you'll also find recipes and tips.
Music, Meals & Moore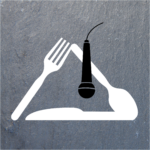 It will take more time until we may continue the show programm at event gastronomy and cooking schools.
The realization of events is not yet possible again. Many of our business partners are having an extremely difficult time, too, and we wish them all the best to get through these troubling months.